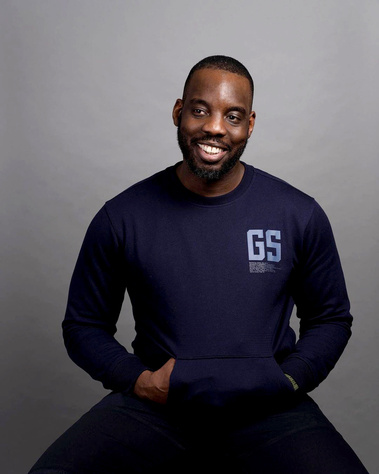 ABOUT

A graduate of School of Visual Arts' BFA Photography program; Rayon Richards' work was first published in 2001 at the end of his freshman year. 22 years later, he has amassed an extensive body of work and an impressive list of clients including House Beautiful Magazine, Architectural Digest, MTV Networks, Sony Music, Footlocker, Lincoln Motor Company, Ciroc Vodka and Soho House.
Rayon's work is primarily split between his two passions: people & places. As a portrait and interior design photographer, he finds his greatest joy in connecting with people and documenting the spaces that we inhabit. When asked what he'd do for a living if he wasn't a photographer, he replied that he would have pursued a career as an interior designer or a psychologist.
A believer that all photographers should photograph what they admire most, he focuses on the beauty he sees in homes and humans and loves every minute of it.
He currently resides in his hometown, Brooklyn NY, where he also writes, paints, illustrates, and enjoys a plethora of fine art mediums that led him to photography.
Contact: rayon@rayonrichards.com
Commercial
Bacardi & Company / Ciroc Ultra Premium Vodka / Coors Brewing Company / Diageo / Foot Locker / Grace Kennedy Foods / Hero Collective / Hudson Rouge / Korg USA / Lincoln Motor Company / Southern Comfort Company / Tom Colicchio Restaurants / Unilever / VRBO
Editorial
Business of Home / Columbia College Today / Complex / Engadget: Distro / Entertainment Weekly / Essence / Experience Life / Fast Company / Florida Design / Fortune / Guitar Aficionado / Guitar World / Haute Living / House Beautiful / Huffington Post / Latina / Lonny / Men's Fitness / Metropolitan Home / New York Magazine / O: The Oprah Magazine / Parade / Philadelphia Magazine / Playboy / Revolver / Rollingstone / The Real Deal / Time Out New York / Vibe / Wall Street Journal
Interior Design & Architecture
Airbnb / Antonio Deloatch Designs / Benjamin Moore Paints / Billy Ceglia Designs / Blaire Schrade Interior Design / Bold Interior Designs / BraytonHughes Design Studios / Camia Brown Interiors / Dani Arps Interior Design / Danny Forster Design Studio / Decorilla Interior Designers / Elizabeth Pash Interiors / Gail M. Davis Designs / Ganter Interiors / Hudson Valley Lighting Group / Jiun Ho New York / NeKeia + Company Interiors / La Rochelle Interiors / LC Three / Macerich / Maneli Wilson Interiors / Marilyn LaVergne Interiors / Materials + Methods Design / Mark Inc Fine Carpets / Merit / New Growth Designs / NW10 Interiors / Oclo Designs / Oloro Interiors / Paintzen / Petrie Point Designs / Regus / Rentid / RM Wong Interior Design / Saudah Saleem Interior Design / Shakoor Interiors / Soho House & Co. / SPACES. / The Crave Collection / The Jenerra Albert Experience / Vidaris
Music & Media
Atlantic Records / Century Media Records / Columbia Records / eOne-Koch Records / Epic Records / Island/Def Jam Records / Jive Records / Sony Music / Universal Music Group / VP Records
BET / Direct TV / Hero Collective / iHeart Media / MTV Networks